product description
Stainless steel captive pin long D shackle
Captive pin long D shackle.This product is extremely similar to our other long shackle equipment range.They are still long in nature.
The key difference with this product is the fact that they have a captive pin. This will be that the pin has been mated to the shackle itself, sometimes using a wire. This will mean that the pin is a non-removable bar.We find that this makes it a perfect combination for a halyard in the marine industry.Typically, this halyard rope will be spliced directly onto the shackle itself.
Like our other range of shackles,it will still have the same core qualities;being constructed from robust stainless steel,offering a good level of resistance to corrosion and chemicals,and will be incredibly strong in nature.Other steels available.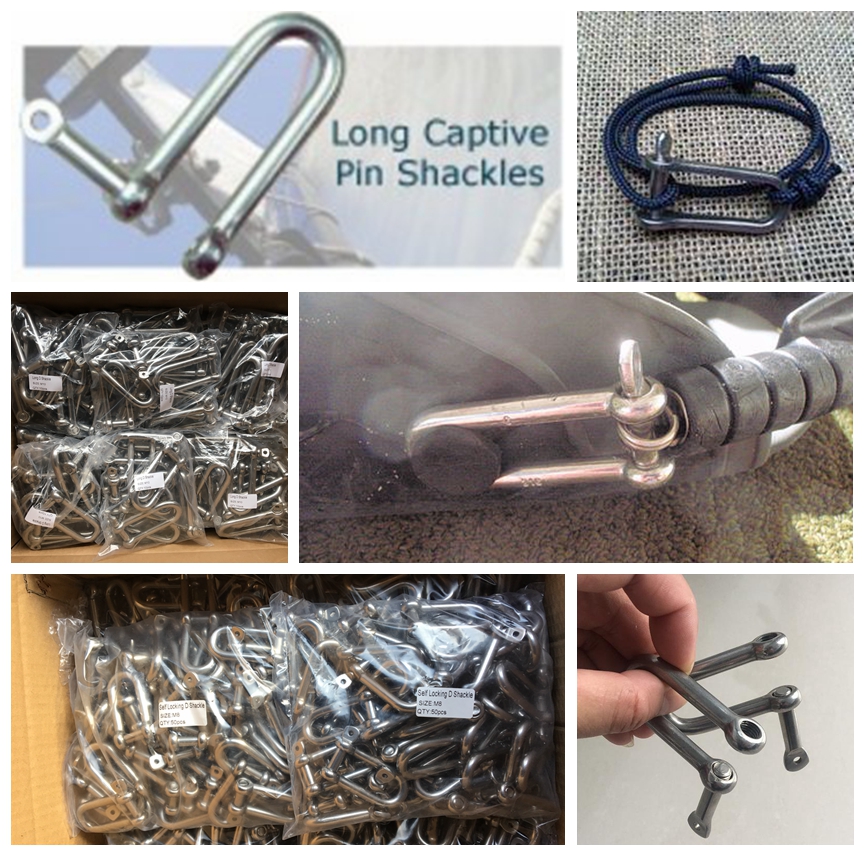 Come and order your Stainless Steel Long D Shackle with Captive Pin.
Haifan Rigging supply a range of rigging shackles.They come with a variety of fittings for each end to suit your particular application.
To put in your order,just fill out our short inquiry form here,but please do ask us if you need anything custom-made.
If you wish to ask a question or need further advice,you are welcome to contact us.we'll be happy to help.
We are always available for clarification and for order.
We look forward to hearing from you!