product description
Stainless Steel Shackles
Stainless steel shackles are a speciality here at Haifan Rigging.They serve as a perfect accompaniment to stainless steel wire rope to create the perfect wire rope assembly for your operation.
Stainless Steel Shackles–High Resistance
Stainless steel is one of the most resistant metals around.The addition of chromium during the manufacturing process creates a chromium oxide film on the finished product;it is this which gives stainless steel its high resistance. Stainless steel shackles have high corrosion resistance and are popular throughout the marine industry and aviation industries as well as oil and gas. Stainless steel shackles are strong,resilient and versatile and it is because of this that it has become an important piece of equipment in many industries.
Stainless steel shackles also boast a more pleasing appearance than the galvanized steel version making them ideal for use in more architectural applications.Yacht rigging, stair balustrades, decking and other barriers are all common places where you may see a stainless steel shackle,though they are used in a vast array of areas.
Stainless steel shackles may cost a little more but they are strong and highly corrosive resistant and so have a key advantage over normal steel.
Stainless Steel D Shackle–Screw Pin
Whatever project you have in mind,if you're looking for a long-lasting, excellently versatile shackle ideal for all weathers,a stainless steel D shackle– from Haifan Rigging could be just what you need.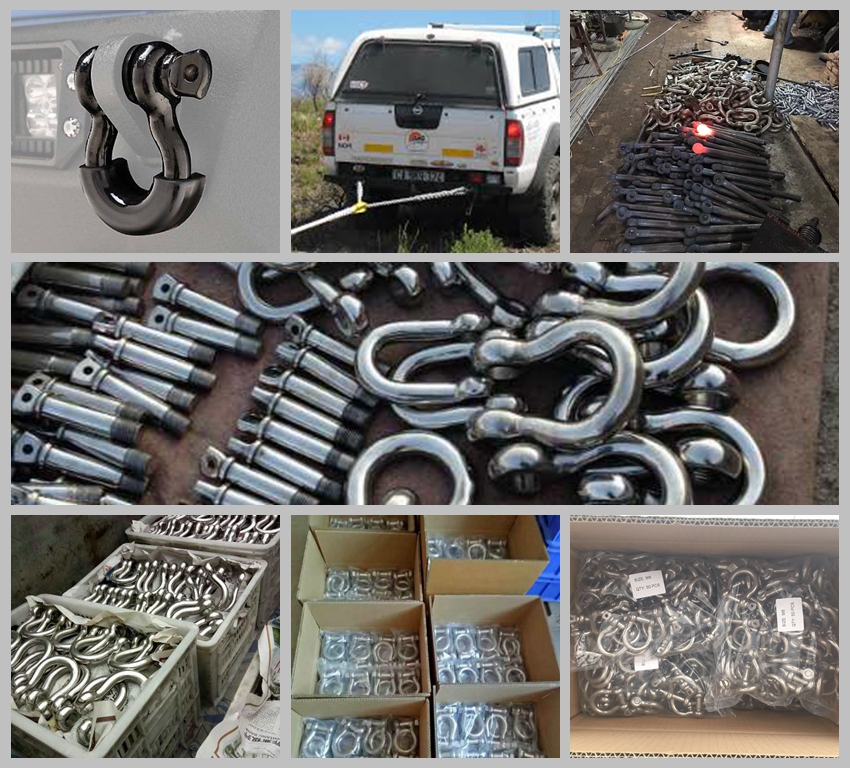 Stainless Steel Bow Shackle Screw Pin
We stock a wide range of stainless steel bow shackles here at Haifan Rigging including this stainless steel bow shackle screw pin variety.
Stainless Steel Bow Shackle Screw Pin.stainless steel bow shackle screw pin
stainless steel bow shackle screw pin.These particular stainless steel bow shackles come with a typical screw pin that most standard shackles have. They screw in and out with ease to enable the fitting/connection of other products,such as a thimble end wire rope.When you have tightened the screw pin by hand it is advisable to further turn the pin with a pair of pliers to ensure it is perfectly tight.
Produced from high quality materials these shackles have all the usual properties of stainless steel; high resistance, robust and have a long working life. We stock many other types of fittings in stainless steel too.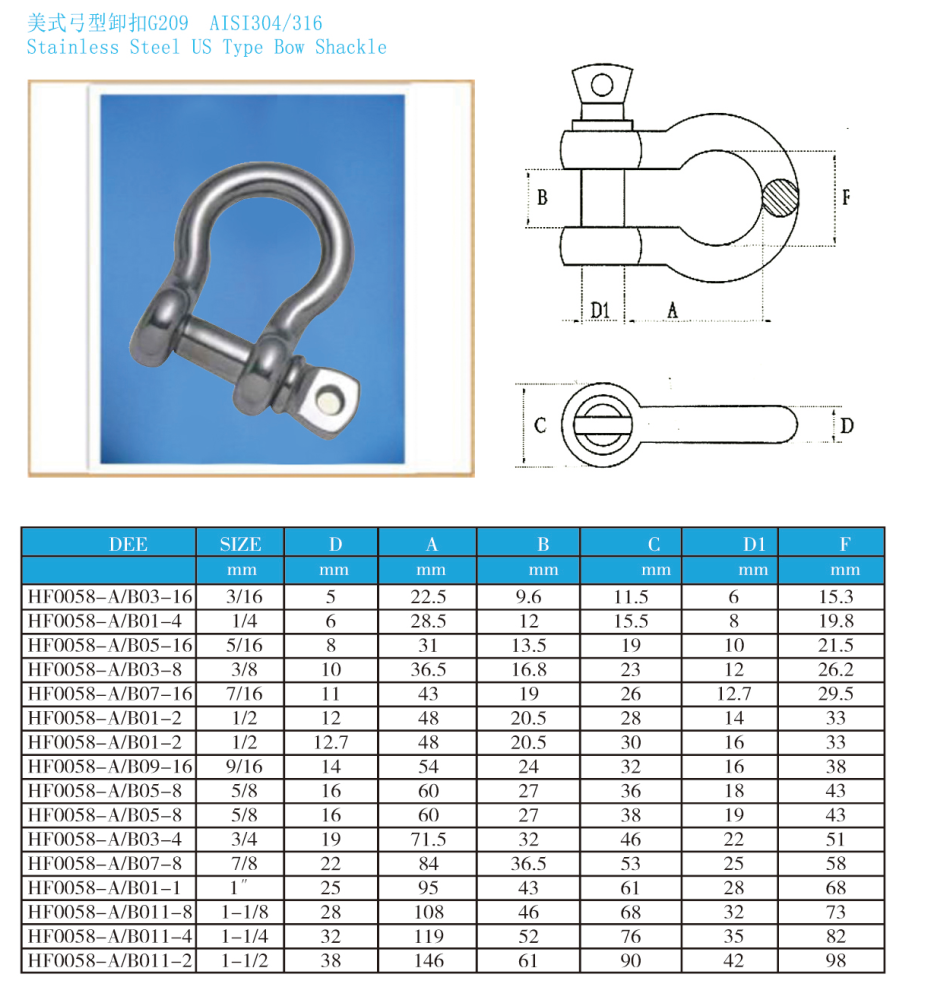 Go ahead and place your US Type Bow Shackle order today
Thanks to our large capacity warehouse, Haifan Rigging can supply a phenomenal range of stainless steel D shackle screw pin for a range of needs.Whether you wish to use it in conjunction with lifting gear,or stainless steel wire rope for towing a boat,you're bound to find the one you need.To give us your order,all you need to do is send us your inquiry using our form here.We'll be happy to help.