product description
Captive pin D shackles are precision cast with a captive pin that's "captured" on the shackle so it is connected to the body at all times, even when disengaged. This allows for both quick and easy connecting and disconnecting, plus ensures the pin stays with the shackle and can't be dropped or lost.

Our D shackles are made with type 316 stainless steel. Type 316 stainless has an additional element called molybdenum which adds to its durability and corrosion resistant properties as opposed to the more common type 304 stainless.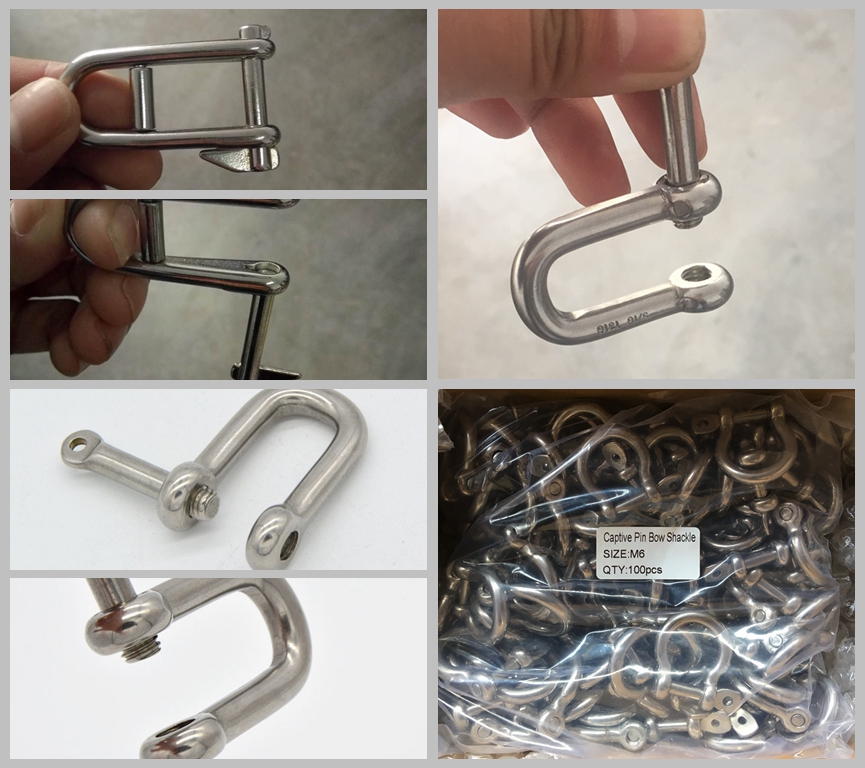 Come and order your D Shackle with Captive Pin
Haifan Rigging supply a range of shackles.They come with a variety of fittings for each end to suit your particular application.
To put in your order, just fill out our short inquiry form here,but please do ask us if you need anything custom-made.
If you wish to ask a question or need further advice,you are welcome to contact us.We'll be happy to help.
We are always available for clarification and for order.
We look forward to hearing from you!