product description
Cable & Wire Rope Ferrules
Haifan Rigging has significant experience in the production of wire rope assemblies,slings,splicing and more,and is delighted to be able to offer a selection of custom-made cables and wire rope products with pressed ferrules and end stops for securing the wire rope termination.Ferrules are seen on many different wire rope assemblies, commonly used to secure the ends of the wire rope together. This configuration is used throughout a wide range of industries for a vast number of applications and therefore it's important to select the best product for each job.
Types of Ferrules
There are many different types of ferrules available which suit a variety of rope and applications. The shape of the ferrule as well as the size varies considerable and they also come in a range of metals, with aluminium and copper being the most popular.
Straight aluminium ferrule types are the ones we use the most here at Haifan Rigging; they are ideal for use in lifting applications and can be used on single layer wire rope with a fibre or steel core and rotation resistant wire ropes as well as spiral strand rope.
A carbon steel ferrule is normally used for high temperature applications or where high abrasion or corrosion factors are present. A copper or stainless steel ferrule are typically used on stainless steel wire rope because aluminium ferrules will cause electro-chemical corrosion.
We use ferrules to secure eye terminations, where the wire is bent back on itself to form a loop for easy anchoring. Ferrules are used with both soft eyes and with thimbles eyes.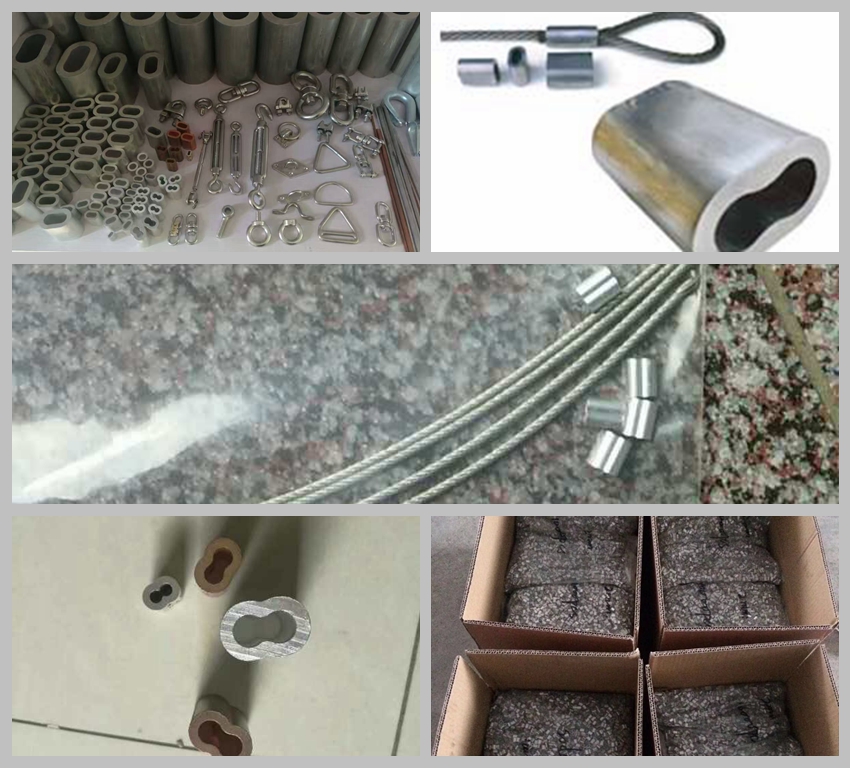 Go ahead and order your JIS Type Aluminium Ferrule
Haifan Rigging offer JIS Type Aluminium Ferrule in a huge spectrum of designs.
To place an order,just fill in a rapid online form here.
If you wish to ask a question or need further advice,you are welcome to contact us.We'll be happy to help.
We are always available for clarification and for order.
We look forward to hearing from you!