product description
Swageless Turnbuckle Tensioner with Lag Screw.
This is our Stainless Turnbuckle Tensioner with a Lag Screw. It's made of T316 marine grade stainless steel. Our stainless is suitable for outdoor or indoor use and has an excellent shine and radiance to it. It attaches to cable without the use of a crimper or hand swaging tool.
It's designed to be paired with one of our terminals or a turnbuckle tensioner. They are a great option when you have longer runs to put up. We've also added our new inserts so you can simply slide the cable into the front of the fitting and just tighten up with two wrenches. If the cable doesn't insert right away just loosen the fitting a bit more and it should slide in there.
- Quick and easy installation.
- No special tools required.
- Marine Grade 316 Stainless Steel.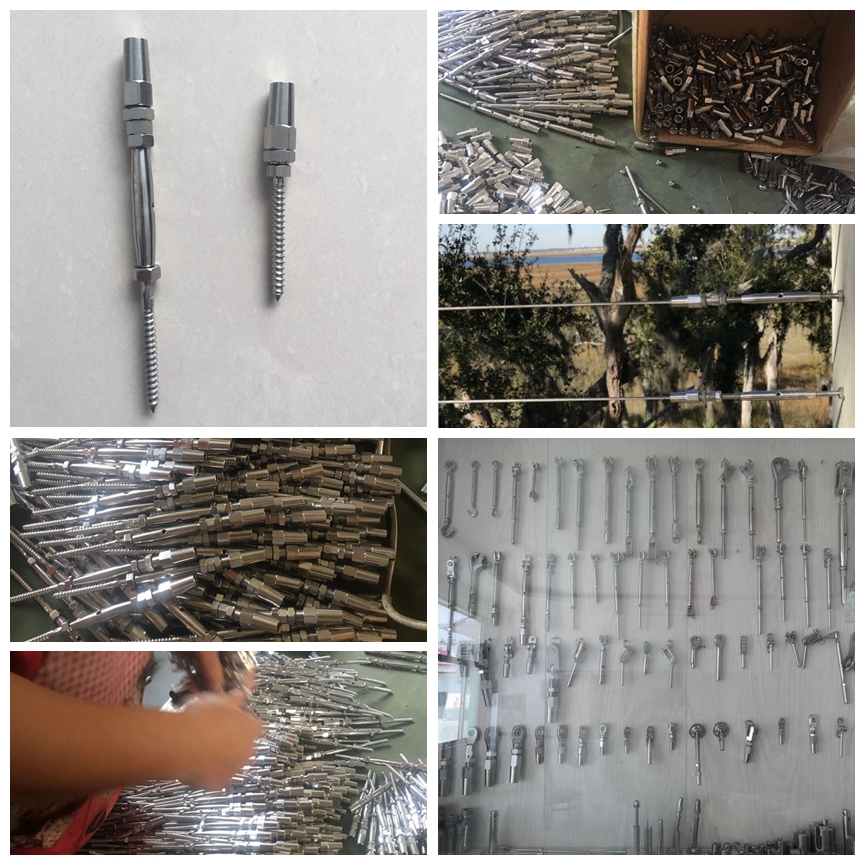 Come and order your Swageless Turnbuckle Tensioner with Lag Screw.
Haifan Rigging supply a range of cable railing hardware accessories. They come with a variety of fittings for each end to suit your particular application.
To put in your order,just fill out our short inquiry form here,but please do ask us if you need anything custom-made.
If you wish to ask a question or need further advice,you are welcome to contact us. We'll be happy to help.
We are always available for clarification and for order.
We look forward to hearing from you!